Water treatment products and services specialist Sentinel is giving away Sentinel Partner Packs to the next 10 entrants to the Heating Installer Awards!
The Sentinel Partner Pack contains a number of quick reference, easy to understand training materials designed to help users gain a sound knowledge of water treatment, as well as two of Sentinel's leading chemicals, the X800 Fast Acting Cleaner and X100 Inhibitor.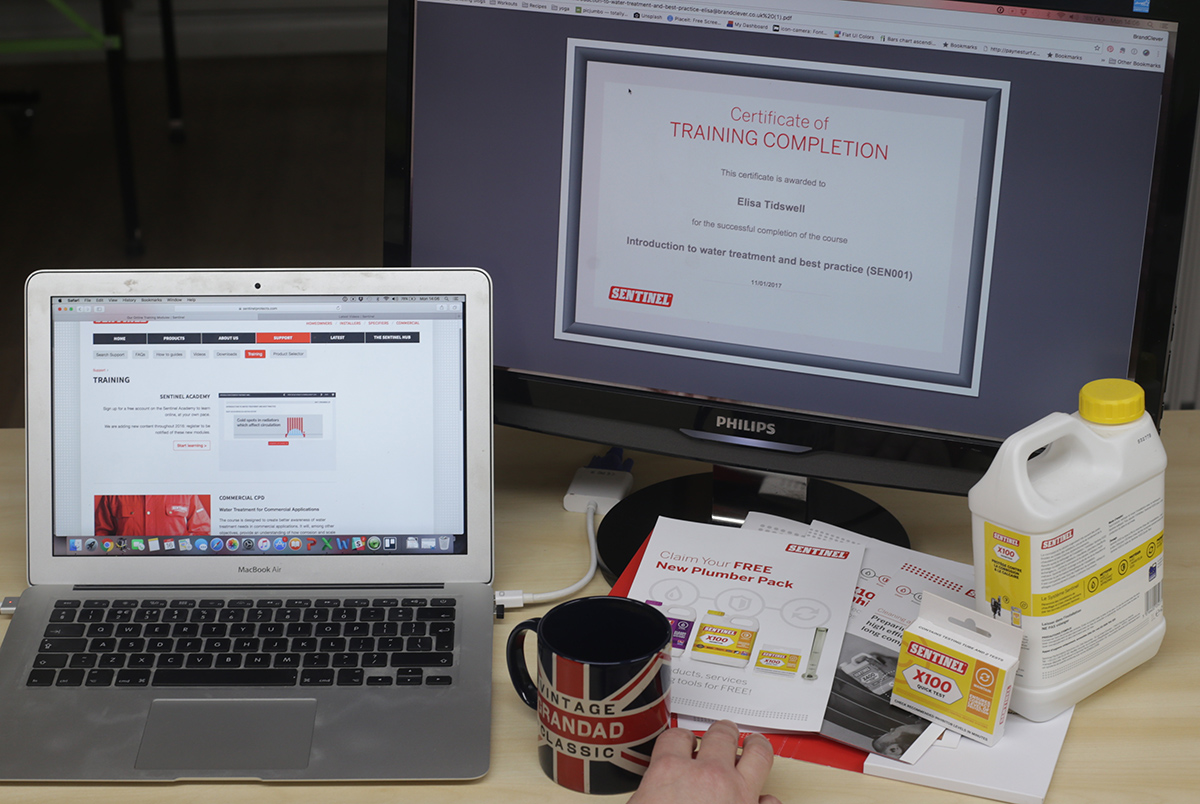 Contents of the leaflets include system cleaning, protection and maintenance, a basic introduction to water treatment, common problems caused by lack of or inadequate water treatment, and maintaining the operating efficiencies of ErP rated boilers and heating systems.
'How to' guides, product selection advice, the benefits of each best practice stage, and legislation can be found throughout. The materials can also double up as handy sales tools to help installers explain the benefits of water treatment to their customers.
For almost 30 years, Sentinel has partnered with leading boiler manufacturers internationally to deliver lifetime boiler and system protection solutions. Its high quality products and best practice Sentinel System of 'Clean, Protect, Maintain' help to preserve the energy ratings of heating and hot water systems and components, reduce energy bills and CO2 emissions, meet boiler warranty conditions, prevent breakdown and repairs, and increase system longevity.
Trusted by manufacturers, heating and plumbing engineers, and homeowners alike, Sentinel solutions are independently proven, high performance and reliable – just a few of the reasons why Sentinel is one of only two water treatment brands endorsed in major boiler manufacturer installation and servicing manuals.
The next 10 entrants to the Heating Installer Awards will win one of these prize packs, so don't delay and enter today! http://heatinginstallerawards.co.uk/enter/
To hear more about the awards, follow @HIAwards on Twitter and @HeatingInstallerAwards2017 on Facebook.