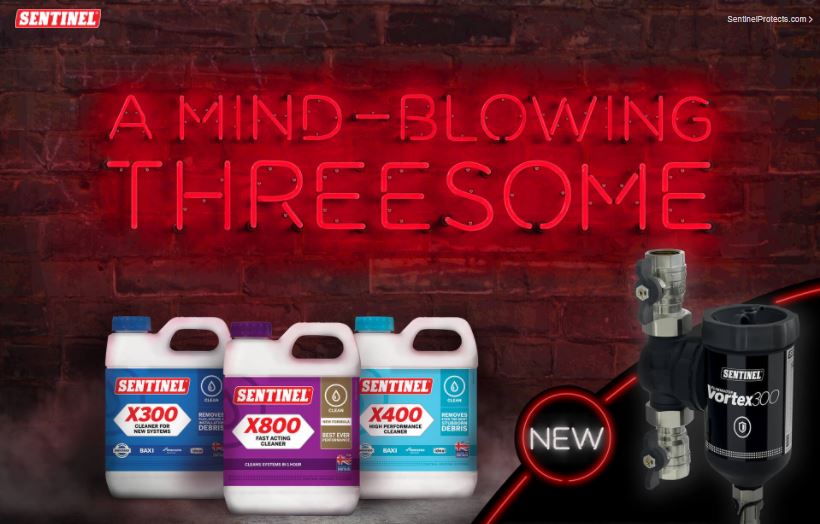 What do we want from an ad? For it to be entertaining? Tongue in cheek? Informative?
Sentinel managed to be all three in their 'Think Dirty' campaign, which is why we've named it out favourite campaign of 2017.
You'll all have seen it: the neon lights and suggestive text, encouraging heating and plumbing engineers to 'think dirty' on the job. Supported by boiler manufacturers, merchants and industry bodies, Sentinel's tongue-in-cheek 'Think Dirty' campaign aims to raise awareness around the issue of dirty circulating water, and help installers to deliver best practice cleaning as quickly and as easily as possible through the selection of suitable cleaning chemicals.
If a boiler suffers from dirty circulating water, it can experience pin-hole corrosion and component failure, radiator cold spots, excessive energy consumption, low heat output and loss of boiler warranty – all of which can result in unhappy customers, call-backs, complaints and loss of business for installers.
Sentinel's range of products can prevent all of these issues, resulting in a happy boiler, happy customer and happy installer. The campaign focuses on three products specifically:
X300 – the cleaner for new systems
X800 – the fast-acting cleaner
X400 – the high-performance cleaner
We have it on good authority that there is more to come from Sentinel's 'Think Dirty' campaign, so follow @SentinelHQ to keep up to date.
To read more about the 'Think Dirty' campaign, visit: http://www.sentinelprotects.com/dirty