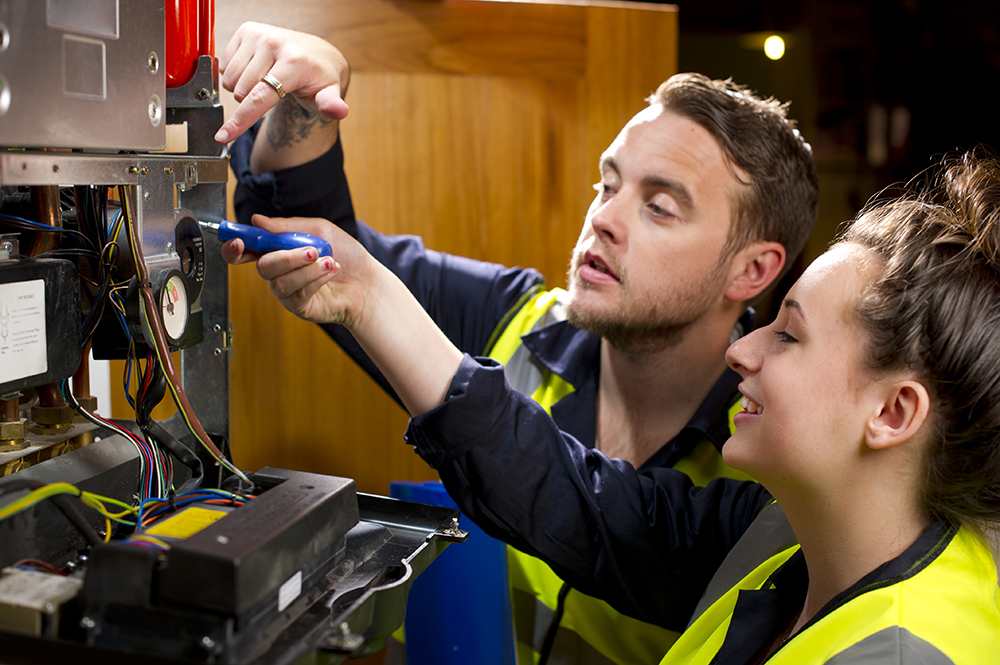 The Heating Installer Awards is back for a third year. We're expecting more entries than ever, so we've created an entry guide to ensure you have all the information you need to complete your entry and stand out from your competition.
In terms of filling out the form, the more information you can supply, the better. The greater detail put into the award, the more likely the judges are to look on it in favour when it comes to the judging process. Setting aside adequate time to fill in the entry form is beneficial. We would recommend half an hour to an hour to really give justice to the great work carried out. Don't be afraid to go into lots of technical details; the judges are all experts in their fields so your entries will be understood and very much appreciated.
It is important you include testimonials in the 'happy people' section to show the impact your work has had. These can come from homeowners, businesses, third party suppliers or a main contractor that hired you. If you aren't comfortable with contacting people for a referral then it's okay to just provide contact details and the Heating Installer Awards team will contact them on your behalf.
Potentially one of the most important elements of the entry is an example of your good work. You should showcase a project you've worked on that you're particularly proud of or that was a great engineering feat. In the past, the awards has received entries about saving people from freezing on Christmas D, while other show how they have used pioneering techniques never before seen in the UK, so there really is a wide range of examples possible for this section. Also feel free to include more than one example.
In the past, many installers have said they feel like they're bragging when filling in the entry, something that doesn't come naturally to them. Our runner up from last year felt that he hadn't done any work worth shouting about, yet when he called the awards and spoke with the team there he was actually the first person in Britain to use a German method of engineering. In our experience, heating installers seem quite humble, but this is your chance to really show how great you are without worrying about showing off.
If you aren't comfortable with writing, or don't have the time to sit down and fill in an entry, this shouldn't stop you from entering. The team at the Heating Installer Awards is happy to sit down and take entries over the phone, relaying all information and inputting it into an entry form. Whether your're sat down at home in the evening, or driving to your next job at 7am, they'll work around the day and time that suits you.
A picture tells a thousands words and this is definitely true with the Heating Installer Awards. Make sure that you take a picture when working on any jobs your do. Not only can you use them to market yourself, but they're great supporting evidence when working on your entry for the awards.
Here we've pulled together an example domestic and commercial entry for the four judging elements of the awards, to show you what they're looking for:
Commercial
Technicality
I was working on The Waterfront offices in central London that wanted to be as environmentally friendly as possible. The building was a commercial renovation and it was difficult to see what state the existing heating system was in and what was required of us. We reverse engineered the whole process and designed a system that worked off both solar panels and ground source heat pumps, providing heat that worked off pipes buried outside to extract heat from the ground.
Professionalism
When working on a commercial renovation for The Waterfront offices in central London, the architect had made plans for the plumbing and heating, which in reality would not produce the best results for both the owners of the building or the people working in the offices every day.
Despite these plans being made and agreed at design stage, I approached the main contractor with my worries and we discussed the way I would approach installing the heating throughout the 17-storey building. The main contractor went back to the architect with my recommendations, and it was agreed that my approach was best. The project was completed quickly and efficiently and I'm now brought on to consult for all plumbing and heating installations for that architect.
Exceptional Service
Whilst working on this project we had strict deadline to meet in order to complete by the required date. Due to circumstances outside of our control the groundwork of the development got delayed and consequently so did the heating installation. We knew how important it was to complete on time so working with other contractors, including builders, electricians and the main contractor we all pooled our resourced and local contact, completing the job with half an hour to spare.
Happy Customers
John Knight, Building Architects – 07 888 888 888
Architect I now consult for.
Domestic
Technicality
I was working on a new build house in Birmingham where the homeowner wanted UFH. We assessed the property and provided an analysis of the systems we believed to best for each area. This lead to us using a screeded system on the ground level, where the floor was yet to be constructed. Upstairs we used a combination of an overlay system and modular panels for maximise heat efficiency.
Professionalism
When working on this property, we were hired by the homeowner, who knew little about construction or plumbing. We spent time with them to make sure they not only understood what we were doing but also why we were doing it. This new build cost them a lot of money and we wanted to make sure they were happy with the service they were getting from us.
Exceptional Service
The homeowners had a young family and were renting a property whilst their new home was being built. We knew they wanted to be in their new home for Christmas so we set strict deadlines for our work to be completed. We did come up against some issues whilst installing their heating system but made sure we stayed late, arrived early and brought in extra help when required to meet the deadline.
Happy Customers
Mr and Mrs O'Keefe – 07 666 666 666
Property owners.
If you have any further questions for the Heating Installer Awards team, we're always on hand to answer any queries. You can contact us via Twitter at @HIAwards or by calling 0161 871 1188.