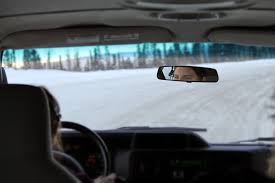 The nights are drawing in and we're starting to wake up to a layer of frost. We've seen lots of tips from plumbers about how homeowners can prepare, but who's looking out for you guys? It can get difficult to work in winter and so we've pulled together some top tips to ensure you get through the season safely.
You're on the road. A lot. So treat your vehicle to a service. Making sure your van is in tip top shape can help avoid any nasty breakdown situations in the middle of a cold day.
And if the worse does happen, make sure you have a good car/van recovery policy. No one wants to be stranded when the temperatures reach sub zero.
Fail to prepare, prepare to fail. Make sure you're loaded up with de-icer, a scraper, a spare tyre and a blanket.
Thermal insulated coveralls are a great investment. When temperatures drop, you'll be pleased you invested in a decent pair.
You know when your hands get so cold you can't feel your fingers? No one can do a good job in those conditions. Make sure you invest in a good pair of work gloves. And if you need a hat? I.R.B Heating has some nice once we're sure he'd lend you…
Get fitted for some new works boots. If you're wading round in freezing water on the first job of the day, you'll regret ignoring that tiny hole six hours later.
You'll be meeting with a lot of stressed customers. Hot water packed in in December? Boiler bust in the depths of winter? The one thing to keep is a cool head. You're their knight in shining armour.
One word – thermos. Nothing beats a hot cup of tea after a job in the cold.
None of our tips will replace the sun still shining whilst you finish at 4pm on a Friday, but they'll help you get by. Just remember, it's only four months until the clocks go forward again!