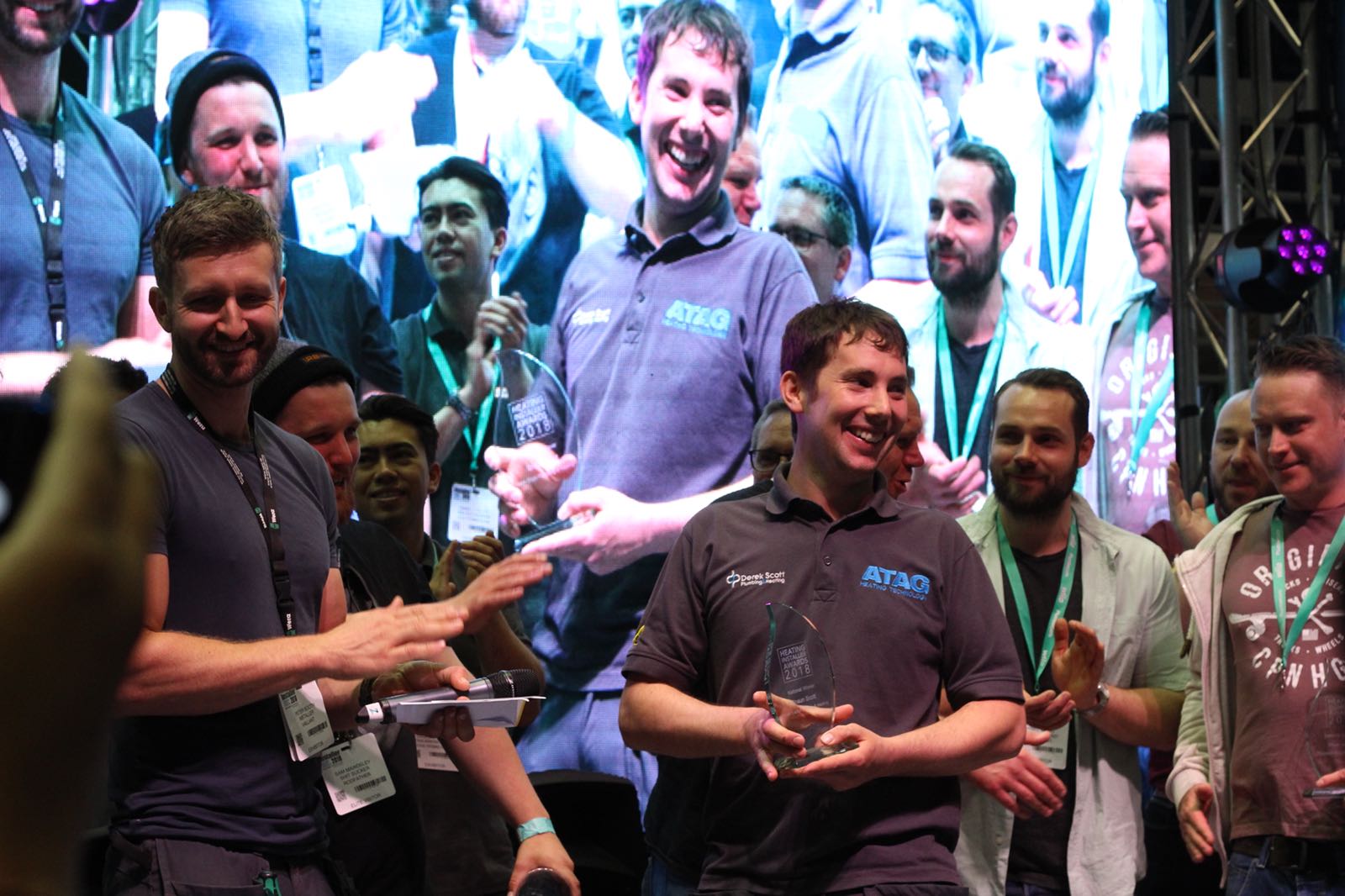 Following hundreds of entries, a scrupulous judging panel and huge public vote, the winner of the UK's Heating Installer Awards 2018 has been decided.
Shaun Scott of Derek Scott Plumbing and Heating, was announced as the national winner during a special presentation at industry trade show, Installer2018, on 9th May 2018. Representing Scotland and already a brand ambassador for the plumbing and heating industry, Shaun is currently the face of WaterSafe and has recently worked to highlight awareness surrounding the use of lead within the industry. Shaun was closely followed by the national runner up, Huw Jenkins of Wales.
Sponsored by some of the biggest names in the industry, including Danfoss, Polypipe, Sentinel, Vaillant UK, Wolseley, Avanti Gas and Installer Magazine, the awards recognises heating installers that go above and beyond the call of duty. The award scheme runs annually to create a positive talking point in the industry, working to promote the excellent customer service delivered by heating installers which can often go unrecognised.
Speaking of his new title as the UK's Heating Installer Awards winner 2018, Shaun said: "It feels great to be awarded Heating Installer Awards winner 2018. It's amazing to get recognition for hard work and effort. I go into my job everyday to help people out, but this isn't just for me – it's for all the loyal customers that have looked after me as much as I've looked after them over the years."
Neil Davies, Trade Marketing Director at Sentinel, added: "This is the second year we have been involved with the Heating Installer Awards and it's encouraging to see that the talent within the industry remains as strong as ever. Those shortlisted exemplify the quality of work and attitude required to work within this industry. They are all committed to providing service that goes above and beyond what is required and all deserve recognition.
"All of the regional finalists were worthy of the title but huge congratulations to Shaun for his success."
Steve Keeton, Marketing & Technologies Director at Vaillant, added: "At Vaillant we like to promote best practice and quality workmanship in the industry and these awards give us the opportunity to reward this. Shaun's entry for the Heating Installer Awards demonstrated everything the awards is about.
"As technology advances, heating installers have to continually upskill, keeping on top of current trends and the installers shortlisted have shown they are some of the most innovative tradespeople in the UK."
Rachel Smith, General Manager at Polypipe Underfloor Heating, said: "We work closely with the best installers on a daily basis and are always looking for ways to celebrate the talent the industry has to offer. Seeing the entries for the Heating Installer Awards reinforced just how much talent there is.
"The awards received more entries than ever this year and they were of a very high standard. We would like to congratulate Shaun on winning this year's awards and encourage installers to consider entering next year."
Gareth Ash, Marketing and Technical Support Manager at Danfoss, added: "Danfoss has been proud to sponsor the Heating Installer Awards for two years and year-on-year, the quality of entries improves. It is encouraging to see so many installers proud of the high-quality work they carry out.
"We would like to say a huge congratulations to Shaun for his success. Shaun is dedicated to changing the perception of the industry through his quality workmanship and work with WaterSafe, and is a deserved winner."
Stephen Egerton, Marketing Operations – Heating at Wolseley, said: "Any initiative that shouts about the talented installers and good work within the industry, we are proud to be part of. Installers today don't just have to carry out quality work; they provide advice and guidance to other installers and are helping change the face of the industry.
"Shaun is a worthy winner for the Heating Installer awards 2018 and we are looking forward to see what 2019 brings."
Kimberley Rigg, Marketing and Development Manager at Avanti Gas, added: "The Heating Installer Awards is a great way for us to champion great work within the industry and is an opportunity for installers to shout about the positive work they carry out on a day-to-day basis.
"For us, the winner of the Heating Installer Awards should go above and beyond for their customers every day, be passionate about the industry and be a shining example to other installers. That kind of commitment to your customers is something we value highly at AvantiGas – Shaun embodies this and we'd like to extend our congratulations to him."
Huw Jenkins, of Thornhill Plumbing and Heating, Cardiff, came runner up in the awards.
He said: "It's a great honour to be awarded runner up in the Heating Installer Awards and to be awarded the best heating installer in Wales. It's great to be able to represent the industry and help other installers raise their standards across, which is very important. I've had a great day here."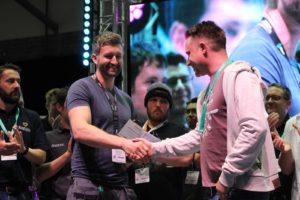 Nominations for the Heating Installer Awards 2018 opened in October 2017, asking installers, homeowners and customers to submit exemplary examples of work over the past 12 months.
A panel of industry experts then met to shortlist nine regional winners, with the shortlist going to a public vote. Thousands of votes were cast, with Shaun crowned the overall winner.
The 2019 competition will open later this year. For further information and to register interest for next year's awards, please visit www.heatinginstallerawards.co.uk.