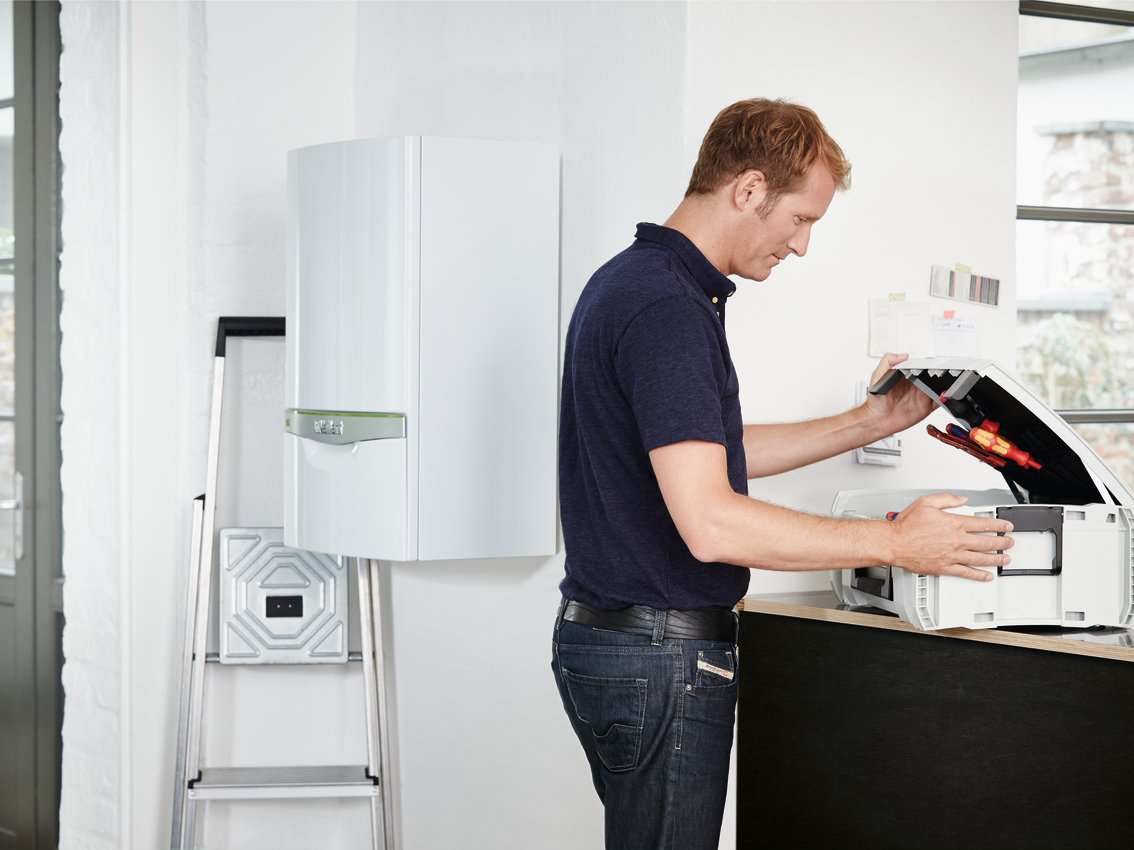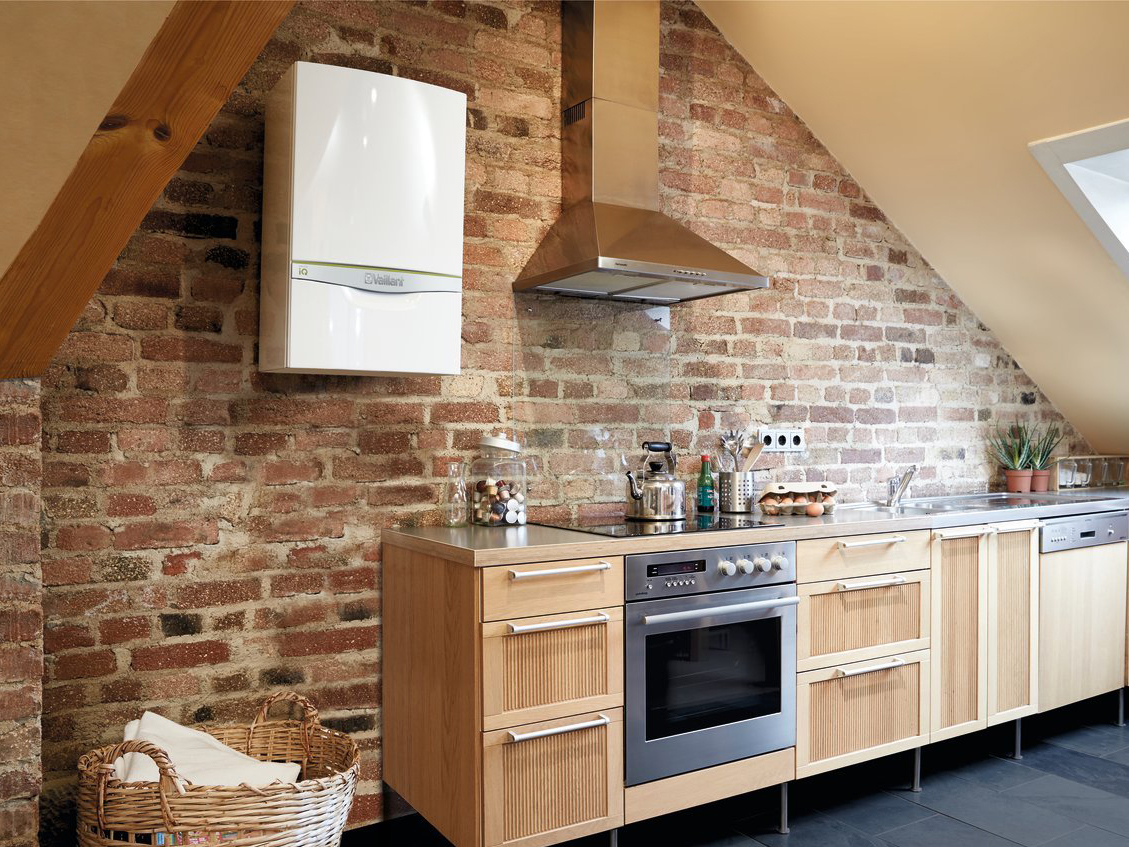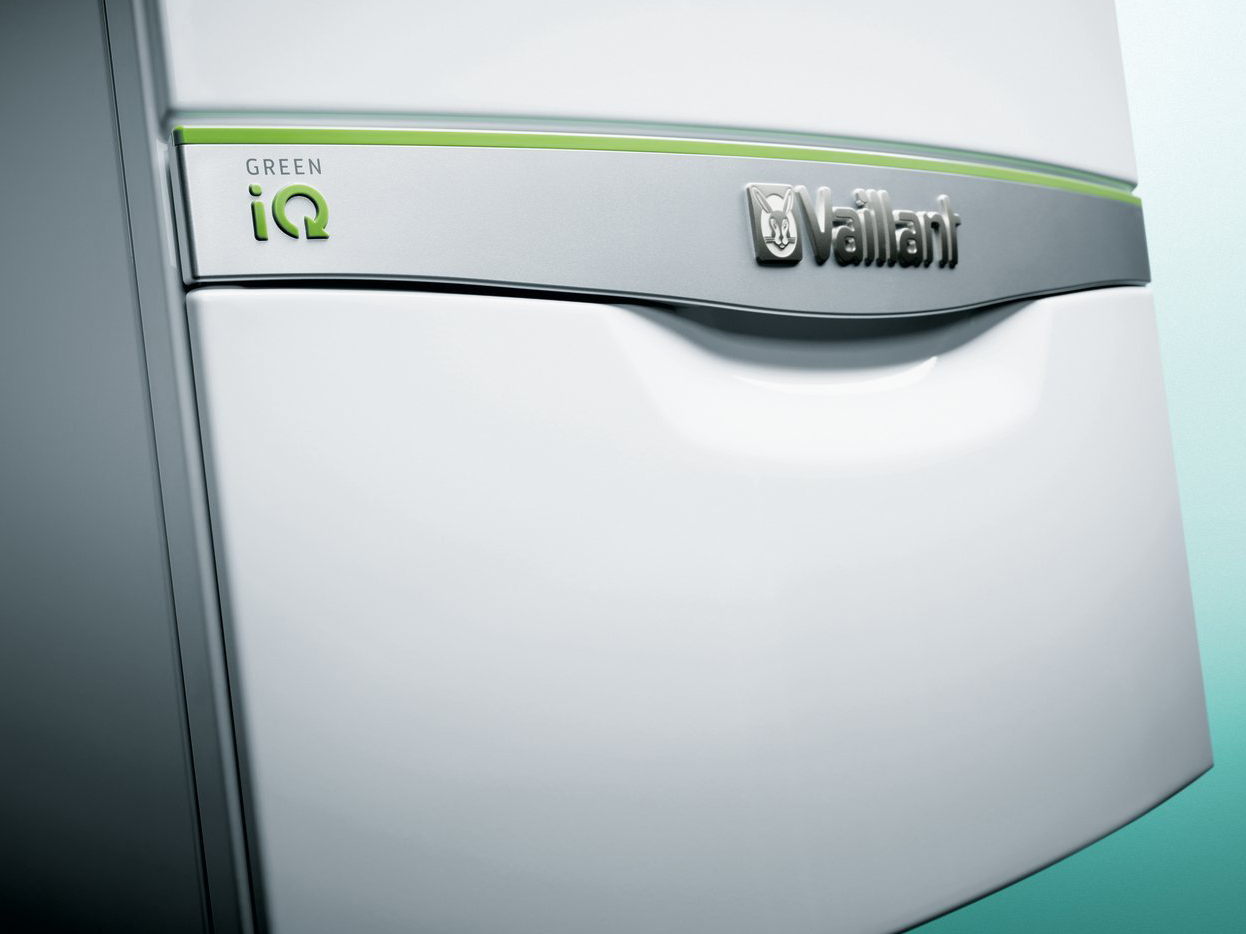 Following the launch of Vaillant's Green iQ ecoTEC, we speak to Steve Keeton about the strategic thinking behind the company's Green iQ mark – an industry-first label that distinguishes well-engineered, energy efficient products of outstanding quality, which are also sustainable and networked for the future.
In order to maximise business opportunities, today's heating installers aim to consistently deliver customer satisfaction courtesy of reliable, flexible and high performing heating solutions.
As product technology advances and consumer habits change, installers can maintain customer loyalty by providing access to the very latest innovative heating solutions that reflect and support how people are living their lives today.
Vaillant's strategic approach to support installers in this ambition has been a two year development journey. It has culminated in the launch of Green iQ an instantly recognisable label which sets new standards for energy efficiency, sustainability and connectivity.
The Green iQ label is designed to give both installers and end users the reassurance that a boiler carrying the mark provides state-of-the-art high efficiency heating technology that is fully optimised for the lowest consumption and operating costs. It is also ensures that the boiler is manufactured via sustainable, environmentally friendly production methods with outstanding quality standards to deliver a future-proofed heating system.
Always thinking ahead
The journey from the idea conception to the launch of Green iQ has seen Vaillant combine a strategic push to technologically innovate with the need to respond to changing homeowner requirements.
While legislative pressure to ensure boilers are ever more energy efficient is well known across the industry, none the less it's the responsibility of boiler manufacturers to push the boundaries and drive innovative thinking beyond what is just accepted.  On the back of insight gathered from installers and end users, it is clear that homeowners are demanding ever-more efficient, sustainable, flexible and connected boilers so the industry has to respond accordingly.
New homeowner demands
Societal changes are seeing greater numbers of people working from home, relying upon digital technology to connect and provide control for many elements of their lives through smart and networked devices.  Preference for environmentally-friendly products is now commonly expressed, while increasingly affluent demographic groups, including retirees, are seeking out premium solutions and are prepared to invest in them.  To satisfy these homeowner demands installers need to have a product solution that ticks all the boxes and that's why Vaillant created Green iQ.
Green iQ – technology that sets a new benchmark
Compared to the standard performance models across the industry, the ecoTEC exclusive with Green iQ offers a 12% increase in efficiency when in domestic hot water mode, based upon an unrivalled ability to reduce flue gas temperatures to less than 30 degrees through a vastly improved extra condensing heat exchanger.  
In an industry which for years has witnessed conventional condensing solutions capable of achieving temperature levels of around 80 degrees, the fact that this technology is able to deliver such results reflects the considerable shift in performance.  
The underpinning innovation is the boiler's ability to pre-heat mains cold water using exhaust flue gases before it passes through the boiler, meaning less energy consumption for overall efficiency optimisation.
The energy efficiency message is further enforced through the ecoTEC exclusive's enormous turndown ratio, which has been developed on the back of insight gathered by Vaillant after speaking to installers.  It achieves 1:10 modulation (allowing the boiler to function at drastically reduced energy consumption levels during periods of low demand).  It maintains higher efficiencies at lower output thanks to the integration of Vaillant's new all-gas sensor, constantly monitoring combustion, ensuring the highest flame efficiency. In addition, the boiler adapts itself to natural gas or LPG without the need for a conversion kit, and can also readily accept biogas.
For ease of installation, the ecoTEC exclusive with Green iQ's innovative three way valve assists with speedy project completion. It has less wiring and removes the need for junction boxes and wiring centres.  With separate flow and returns for the boiler and cylinder, the ecoTEC exclusive will know whether it is delivering domestic hot water or heating and automatically boosts the heat energy into the cylinder so that water is heated much quicker.
Connectivity and control
Today's consumers are immersed in a world of connectivity at their fingertips and , expect that such immediacy of control extends to all parts of their lives.  The ecoTEC exclusive with Green iQ provides this control for their heating and hot water needs. Online connectivity through Vaillant's vSMART control means that the homeowner has total control via mobile devices to ensure their boiler provides an immediate and highly efficient answer to domestic hot water and heating requirements as and when they are needed, without geographical barriers.
Additional features such as in-built weather compensation to modulate efficiencies if, for example, the weather is mild, as well as the ability to monitor gas and electricity consumption associated with the boiler performance, are just some of the elements that put control firmly back in the hands of the consumer.
Installers are well aware of the challenges involved in growing a heating business in a highly competitive market. However, by arming themselves with all the tools available they can ensure customer satisfaction and secure those crucial word-of-mouth recommendations.  
Green iQ ticks many boxes in terms of delivering the kind of adaptable, effective and responsive heating solutions required for the 21st century.  Its guarantee of innovative and proven market leading technology promises unrivalled energy efficiency, while sustainable production and an 85% component recyclable rate satisfies consumers' environmental concerns.  
Touch of the button connectivity provides instant and flexible access to a range of control features for homeowners, while the well-known Vaillant ecoTEC technology platform means that installation and ongoing repair and maintenance are both familiar and straightforward for the installer community.
Vaillant asked the market what it wanted and Green iQ is our response.  It raises the bar in many areas and stands out against current products by offering unmatched efficiency, connectivity and innovation.
For further information visit  https://www.vaillant.co.uk/installers/index.en_gb.html