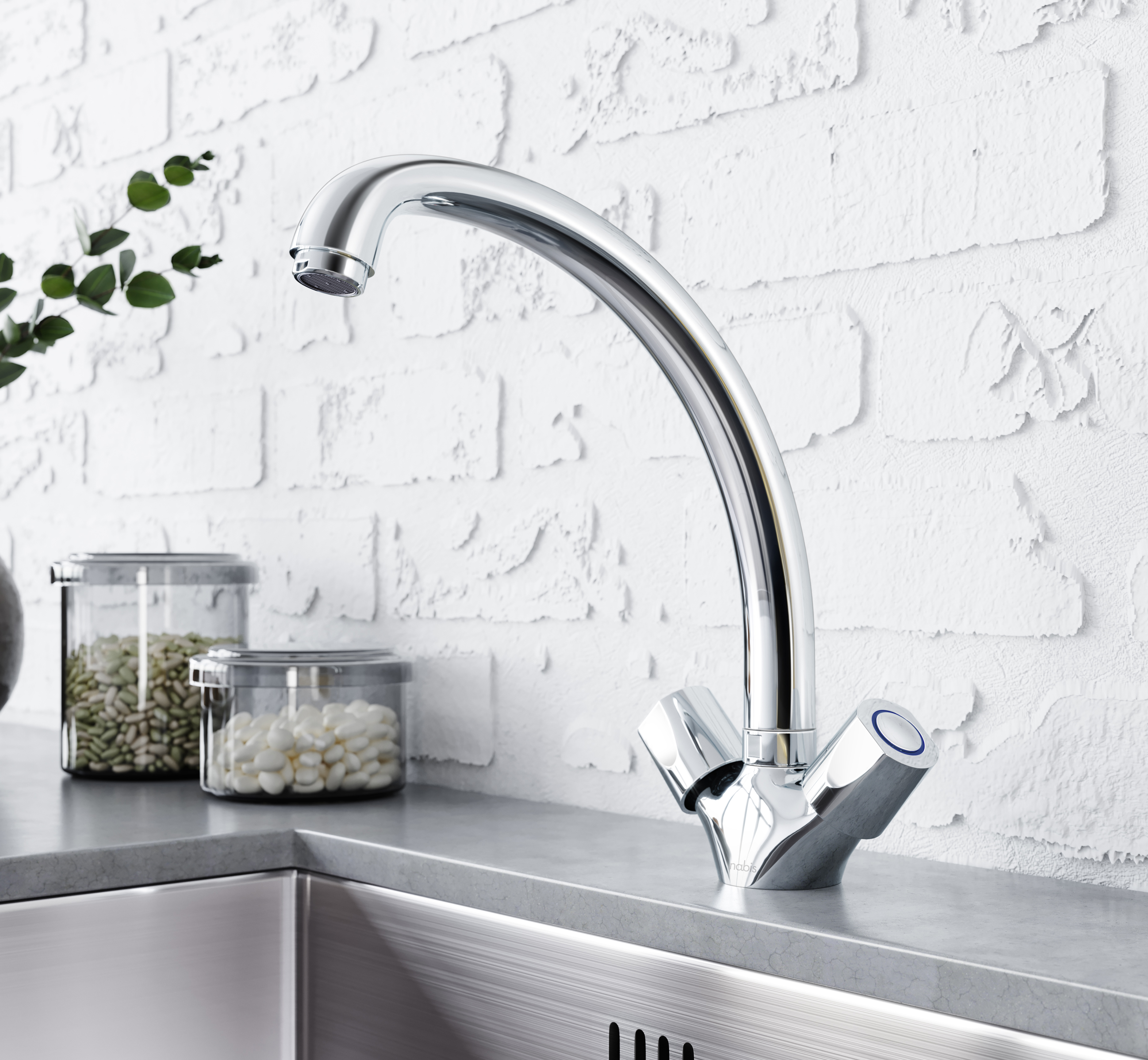 Wolseley Plumb Center welcomes 2018 by introducing a new and exclusive range of kitchen taps, offering installers more choice and trend-relevant products for customers.
The Nabis range, exclusive to Wolseley Plumb Center, sees 20 new products added to the existing range.
With 27 lines available in branches, the brand is delivering high quality kitchen taps in varying designs to suit different tastes, whether classic, contemporary or traditional.
All taps are WRAS (Water Regulation Advisory Scheme) approved, so are suitable for housebuilders and other projects where registration and accreditation is required. Each chrome plated tap also arrives with a five year guarantee, full range of spares and chrome plating.
Wolseley Director of Plumbing and Showroom Specialism Richard Redfern said: "We have launched a new set of Nabis kitchen taps in recognition of a need to improve and grow our range. This move follows feedback from our customers asking for more choice.
"We know that quality, availability and competitive pricing is key so the new range will feature a variety of styles, including the most commonly-purchased models and designs, available to take away from our branch network."
Richard added: "The kitchen market is hugely competitive for our customers, so we are passing on benefits to them with increased choice and attractive pricing."
Customers can benefit from a 10% introductory discount, running until the end of February, with all products available in branch or next day.
To view the range online, visit www.wolseley.co.uk